Nagpur, Apr 15: Each difficulty comes with opportunity hidden in its womb. We are facing the threat of Coronavirus but as compared with Europe and the USA our position is much better as we have taken strict measures under the leadership of our Prime Minister. Each problem comes with opportunities and we must accept this challenge of COVOD-19 and turn this difficulty into an opportunity to make our country a super economic power in the world, said Union Surface Transport Minister Nitin Gadkari here recently.
Addressing the golden jubilee celebration of Bharatiya Shikshan Mandal Gadkari exhorted the entrepreneurs to accept and face this challenge of COVID-19 with self-confidence and identify the opportunities hidden therein to make our country a global economic superpower.
"This is a trying period. Problems come with opportunities. We are endowed with the capacity to overcome this threat but we need to develop a positive attitude and confidence to deal with it. We must take this challenge with a positive attitude", he said.
"Soon after we overcome this challenge under the inspiring leadership of our Prime Minister, we will strive to make our country stronger and super economic power fulfilling the dream of our Prime Minister to make India a $5 dollar economy", Gadkari said adding that we are one and this challenge unitedly.
Gadkari said that the Coronavirus has impacted Indian and global economy at present but it has caused much damage in terms of loss of lives to the European countries and the USA where thousands have died and lakhs have been infected by this virus. In comparison to these developed countries, our country has fared much better under the leadership of our Prime Minister Narendra Modi who initiated preventive measures much earlier anticipating the gravity of this threat.
The country could be free of this COVID-19 threat in the near future and then our real challenging task would begin, the Minister said. We need to accord priority to fight against this virus by adhering to the instructions from the government; maintaining social distancing and avoiding crowding at market, banks and other such places and using masks whenever we go out, if necessary.
We need to bring our economy back on the rails so that when the country is rid of this COVID-19 our people don't feel the pangs of the economic slowdown. We have already activated goods transport and exports as it is not possible to keep the economy down for a longer period, Gadkari said.
He said that industries that can make arrangements for their labors, and follow the guiding principles, can slowly restart their units. We must look at this as a blessing in disguise and work hard to take our country forward with confidence, he added.
The MSME sector has already started producing 39 items like medicines, masks, uniforms, etc. and they are available in the market at reasonable prices, he said. We can now manufacture bulk drugs in our country and four medical devices parks are coming up in the country to manufacture equipment like a ventilator, CT Scan, MRI, etc.
Stressing on research in the pharma sector Gadkari said that we need to build our immunity. While research is going on in Ayurveda and Homeopathy the NITI Ayog is studying these proposals, he added.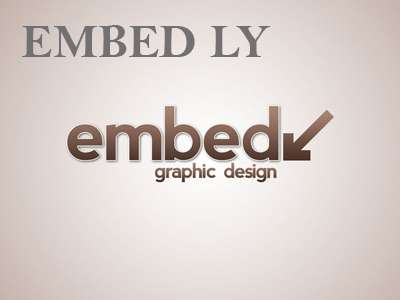 Stating that Japan, USA, and other developed countries have announced major incentives or subsidies to their entrepreneurs and industries. Japan has made provision of some $980 bn for its industries that are interested in moving their units out of China post-COVID-19 situation. The USA is also searching for options for imports from other countries avoiding China. China has made its position strong in the world due to its import capacity. Those countries that do not want to deal with China are now searching for options and India can be their best choice, Gadkari said stressing that this is the blessing in disguise for India.
We can utilize this for increasing our exports and bringing foreign investment on a large scale, he added, urging the industries to make innovative products and increase our exports.
For this on a priority basis we need to strengthen our water, power, transport and communication infrastructure, he said adding that we are better off in power generation and LAID stress on solar power generation. On the waterfront also, we are in a better position and able to provide recycled water to industries and power generation plants saving on sweet and potable water.
For strengthening the transport sector, we are building highways and developing ports, laying new railway lines and developing water transport, Gadkari said giving details of how the privatization of railways, commercial use of vacant space of stations in developing malls, can be encouraged.
The country has 7500 km seashore and rivers that can be used to expand water transport. Already Kolkata-Haldia-Varanasi waterway is made operational and work on Yamuna waterway is going on. Once completed this can transport goods from Punjab to Assam and North-east to Myanmar and even China.
There are 40 small river ports which can be developed into good public and goods transport points. This will help us reducing logistics cost, capital cost and transport expenditure as waterways are the cheapest modes of transport.
While developing expressways, and highways in urban areas attention is also given for developing ropeways, cable cars and double-decker buses in the hilly states of Himachal Pradesh, Arunachal Pradesh and Uttarakhand, etc. so that tourism can receive a boost.
A number of schemes for infrastructure development are ready and will be taken up after we successfully deal with the Coronavirus threat, Gadkari said adding that our aim is to bring 100 lakh crore investment in this sector.
Stating that the MSME is the second most important sector with a 29% contribution to the national economy coming from that sector Gadkari said that this sector accounts for 48% export also. Without losing the old jobs, they have created 11 crore new jobs
The Finance Ministry, RBI and Ministry of Surface Ministry have together taken a number of decisions regarding the MSME sector and they are posted on the website. These decisions are mostly related to providing them large incentives, enhanced working capital, financial assistance, etc. This will have a good impact.
We have restructured six lakh MSME units before March 31 and this will be extended till December 31. Our priority is to save this MSME sector. At the same time, we need to take care of the rural and tribal areas by creating new jobs and what can be done for 115 aspirant districts on a priority basis, he said.
Emphasizing the need to bring in new technology in various areas of production and cottage and village industry, Gadkari also laid stress on increasing their turnover to a Rs 5 lakh crore in a couple of years.
The Minister famous for his most innovative ideas also indicated to the development of the farm sector, bio-fuel and bamboo cultivation for newsprint, and giving priority to technology, innovation, and research and digitization.
Quoting from former US President Richard Nixon who had said "The man is not finished when he is defeated but he is finished when he quits", Gadkari said with positivity, self-confidence and unshakable resolve we will make our country a super economic global power post-COVID-19 situation.